Mayor Neal C. Roop
Mayor Neal C. Roop is a lifelong resident of New Windsor, having grown up on College Avenue where his parents built in 1952. Mayor Roop resides on Church Street where he raised his two sons, Jason and Jeremy and now lives with his wife Sena. Mayor Roop is a Life Member and active member of the New Windsor Fire Company, active member with the New Windsor Lions Club and St. Paul's United Methodist Church.
Mayor Roop has served the Town as a Councilman and Mayor for over 28 years and was inducted into the Maryland Municipal League Elected Officials Hall of Fame in 2013. Mayor Roop is committed to continue efforts in upgrading the town's infrastructure and bringing commerce back to the town. He encourages all residents to get involved in the town by attending town council meetings and work sessions as well as volunteering in one of the service organizations in town.
Councilman Edwin Palsgrove
Edwin (Ed) Palsgrove has served on the council since 2001. Originally from California, Ed has lived in New Windsor since 1975. He is married to Brenda Shenk Palsgrove and they have two adult children and several grandchildren. Ed was employed at the Brethren Service Center in New Windsor for 35 years, first as a truck driver and then Director of Buildings and Grounds for 30 years. While Ed is officially retired, he continues part time employment as a truck driver for the Brethren Service Center and motor coach driver for Rill's Bus Service. Ed has been an active member of the New Windsor Volunteer Fire Company for 30 years and attends the Union Bridge Church of the Brethren.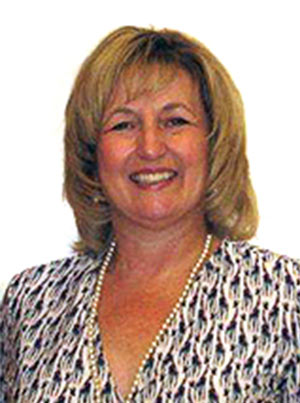 Councilwoman Kimberlee Schultz
Kim Schultz, a Rhode Island native, moved to Carroll County in November 1989 and to New Windsor in 1994. She has a BS degree in Communications and her career has been primarily in human services organizations doing community outreach, communications, training, and public affairs work since 1989. She is currently the Director of the Office of Public Affairs. Kim has served on the New Windsor Town Council since 2011 and chairs the Economic Development Committee. She is a member of the New Windsor Heritage Committee, the Historical Society of Carroll County, and Preservation Maryland, and sits on the Boards of the Carroll County Arts Council and Human Services Program of Carroll County. She is married to Mark; they have four adult children and four grandchildren.
Councilman Edward Smith
Edward Smith is married with two adult children and two grandsons.  Ed has experience in several aspects of law enforcement and also owns his own small business. Ed's love of animals and public service has afforded him the opportunity to work as an animal control officer for the Humane Society of Carroll County. He is actively involved in the Bret Berman Memorial Scholarship Fund, Rita Closet's Scholarship Fund, and past president of Wedding Professionals of Maryland. Ed and his family chose the town of New Windsor as their home because of the small town aspects and the serenity of country life. Ed wishes to serve all of his neighbors in a way that will make them proud. He also would like to bridge the gap between the newer residents and those who have been lifelong residents of the beautiful town of New Windsor. He is not only proud to be a resident but he is very proud to serve his community on the Town Council.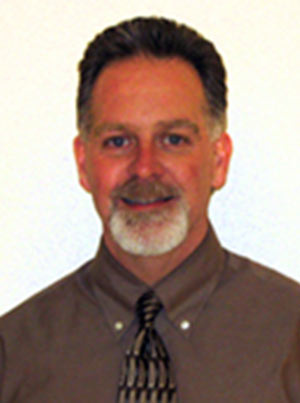 Councilman Dave Hoffman
Dave Hoffman moved to New Windsor in 1994 and has supported the town in several capacities. He served as a member of the New Windsor Planning Commission since 2003 and was the Chairman of the Commission until his appointment as Councilmember. Dave also volunteered for five years as the New Windsor town liaison to the West Carroll Recreation Council.
Dave has been employed by the Department of Defense since 1984, where he has worked in various technical and management positions.
Dave lives on High Street with his wife Debbie and two children. They are the owners of one of the town's treasured Victorian homes.
Sharon Gribbin-Lindemon has been a resident of New Windsor for 29 years. She has a BFA in Studio Art and a MAT in Education and has been teaching Art in the Maryland Public School System for the past 30 years. She has also used her art talents in Carroll County to facilitate the Arts portion of several Vacation Bible School Programs for many summers. She has been a member of the Heritage Committee and looks forward to serving the town of New Windsor in her role as councilwoman. Sharon will be involved with the committee that deals with "Community Enhancement".
Sharon lives on Main St. with her husband Josh and son John.